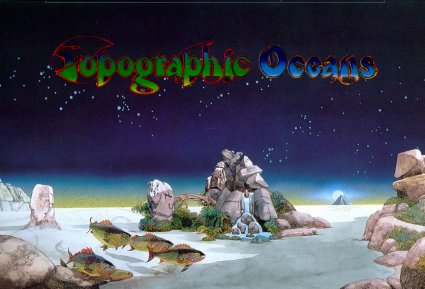 Welcome to my Yespage.
This page was created so that others can view the Yes CD/CDr's I have. I have been collectiong Yesshows for over three years now and I acquired many shows. These pages represent what I have right now, but please consider the following:
a) This Web was tested only with Internet Explorer.
b) The information on the pages may be incorrect.
Before going on trades I want to introduce myself a bit. I am Yes fan from 1974, just missed the release of Relayer.
I'm now 52 years and teach Computer Science. I've got some friends who are also really into Yes, but I am the big fan, the others are more into Genesis and Renaissance. My other interest into music is Prokofiev for Classical and Klaus Schulze for Electronic music. (And also pretty fanatic on acquiring items from them as well)

Favorite album is TFTO and Favorite Tours are 74 up to 77.
I saw them first in 1977 and have a performance of 24/11/77, which to my opinion, is the best show they ever did! See the story "Rotterdam Experience".

I really like what Yes is doing nowadays (except OYE) and the concerts were GREAT.
Read my reviews on some in the "Reviews" section.

I have a lot of experience with CD burning, having owned a HP writer in the past and updated to three burners and five readers the last years. All readers are capable of reading Audio error-free and I am using Feurio and some selfmade tools to make it all happen. I do not have the time to fix all shows I get so if they are errors on those I can only copy as best as possible.
Many of my shows however are fixed and also speedcorrected and I am always looking for upgrades.

I hope to trade with you but maybe you can tell something about yourself as well, if you want!

I usually trade CD/CD-Rs. If you have anything special I consider a cassette trade as well.

As this page is visited pretty often I can not anymore guarantee to answer every mail. I try to, especially when people take the time to set up a conversation, but mails just asking for shows will be ignored. I am sorry to have to that, but I have a job and family. Hope you understand.
Please send me your CD-R trade list. Note that all information is provided as is, and is sometimes incorrect. Please inquire when you want to know something.
My main rules are:
Use DAO.

I do not trade covers anymore. If you want one, ask me and if I'll have it I will gladly post it you through e-mail.

Tell me if there's something wrong with an item I pick (e.g. pops, no cover, incomplete etc). We always work it out. ESPECIALLY tell me before if a show isn't tracked ot tracked badly.
I will comply to these rules as well.
If you are a newbie to Yes concert trading you should consider visiting Yesswap. They organize a lot of trees in which you can obtain a good startcollection. By the way, this was my first tradelist!